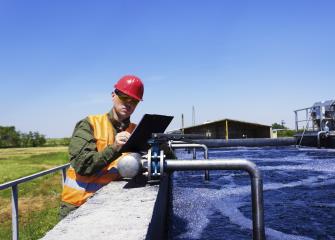 Electrician
Water Treatment plants
We are seeking an experienced Service Technician preferably with a background in the Water Treatment industry who has a 'can do' approach, positive outlook, energy and motivation to deliver. It is important that you are willing to travel to and work at remote locations if required. Service Technicians working in remote locations are rewarded with salary uplifts in addition to a competitive base salary.
No day is ever the same; your daily challenges are only a drop in the ocean and would involve:
Operating and Maintaining Water Treatment plants as outlined in the Service Agreement.
Fault finding and repairs.
Assist with the preparation of Plant Performance reports on a weekly or as required basis.
In addition to the, this hands-on role will require mechanical or electrical ability, process aptitude and the ability to undertake remote site work. Previous experience in Water Treatment AND/OR an Electrical/Plumbing or other Trade background would be highly advantageous.
If you are seeking an exciting journey where challenge and growth come standard we would like to hear from you.
Initial interviews will be held over Skype.