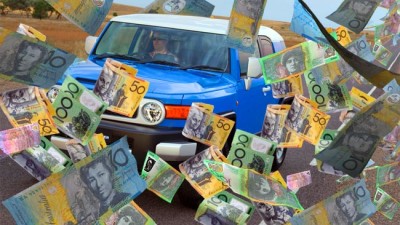 The role will require a proactive approach to managing best fit solutions for guests. There will also be a requirement to produce reports and manage F&I staff across our two sites. There will be a high level of trust and responsibility in this role and compliance is of the utmost importance. The role is also about team work! As the Senior Business Manager you will work closely with all Sales Departments to provide the business with its financial objectives. If you are a team oriented person this role will be perfect for you.
You will be a well-rounded, highly self-motivated F&I Business Manager. You will have clearly demonstrated experience in a variety of Business Manager roles within the industry especially in commercial asset finance. This is a fantastic opportunity to be rewarded for your hard work.
You must have demonstrated experience including:
Toyota experience and accreditation is advantageous
Experience and a proven success in vehicle and asset finance
A deep understanding of the finance and insurance market
Ability to work within a dynamic team
Results oriented – committed to providing solutions to customer to win their business
Ability to provide an exceptional customer service to everyone, every day!
Honesty, integrity and credibility.
Our amazing benefits.
Very competitive salary package, with a strong base salary, commissions and superannuation
Outstanding career growth opportunities throughout the group
Extensive training
Access to dealership discounts including, New and Used vehicles, Servicing, Parts, Insurances and Finance
Job security with a strong and growing independent family owned business
Employee Assistance Program
And above all lots of support, opportunity and fun.