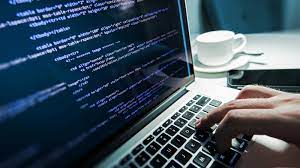 Based in the CBD, we're looking for a talented senior software engineer who masters new technology quickly and enjoys sharing that knowledge with others, has a strong background in agile and XP development practices, especially TDD, and understands that software development is a team sport.
Ideally, we're looking for someone who wants to move away from a pure development role and is ready to manage and mentor teams. We expect that the developer/management time split will be 70/30.
Team Management Key responsibilities 
Play a leadership role in the evolution of the company's Agile ways of working, particularly in relation to development and delivery capabilities
Develop and mature tools and practices that support the software development lifecycle
Active participation in scoping and planning work as well as managing the backlog and prioritising work
 What kind of attributes are we looking for?
We want to have intelligent conversations with you on many topics, not just IT.
Significant commercial development experience, with at least half of that in agile teams.
Real hands-on expertise with tech such as: Ruby, Java, JavaScript, Angular, Vue.js, single-page applications, micro-services, containers, etc. We're not tied to any particular language or framework, each of our services uses what makes sense
At home with modern infrastructure: deep Git, Linux, AWS and Docker experience very desirable. Comfortable with a polyglot ecosystem.
A high regard for the practice of writing tests & automating all repetitive tasks.
An interest in data science, machine learning and AI. These will be a big part of our future
What can we offer?
A company that values learning and wants you to stay at the top of your field.
A modern stack that you are going to continue to shape and extend
Genuinely interesting development challenges, with a company that cares about UX, iterative development, and growing its people
Lots of genuinely interesting challenges in terms of back-end and front-end development, as well as UX design, and lean iterative development.
A real voice in the development of a product that is interesting & well-researched.
Work in a business with significant market potential and a commitment to treating its customers and employees with integrity and respect
Genuine work/life balance. We use technology to keep us working as a team, regardless of where we're physically located
Love to code? Have strong opinions on best practice in an Agile environment? Appreciate good UX?  Care about what your company does? If you are happily saying yes, apply now. Your Github profile or any sample of your work is also welcome.
We can only accept applications from those fully vaccinated against Covid.