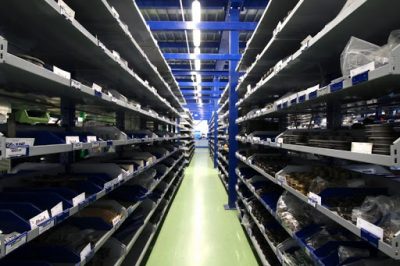 The primary focus of the Spares Coordinator role is on the processing, management and maintenance of spare parts and inventory.
PRINCIPLE RESPONSIBILITIES
Stores and Inventory processing and management.
Booking-in of deliveries
Quality Assurance of any manufactured parts received as appropriate, or delegation to tooling staff for checking
Packaging of shipments to ensure that spare parts are delivered to customers in a timely manner.
Booking freight shipments
Dealing with Customs / freight forwarders for international freight
Purchasing of custom containers, logistics, tracking
Organising parts and locations within the stores and inventory database system (ERP system)
Stock level checking and conducting stocktakes for management and auditing purposes
Raise and track job orders for internally manufactured items
Verify costs of manufactured parts and review with appropriate manager
To read, understand and follow engineering drawings.
TECHNICAL COMPETENCIES
Engineering qualifications and background
Ability to check and understand engineering drawings
Understanding of plant operations and maintenance, production objectives and mechanical functioning of equipment
At least 2-3 years' experience in an appropriate role
Good understanding of computing in a windows environment, and all Microsoft office applications and ability to learn and master our inventory management software.
QUALIFICATIONS
Relevant Engineering and Automation experience preferred
Travel away from home will be required (domestic or international).