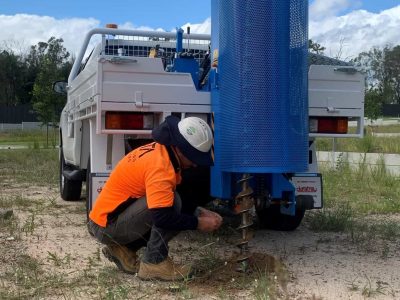 You will join an industry recognised engineering consultancy firm. This firm showcases a broad range of projects, including commercial and residential, and is looking for an experienced Senior Structural Engineer to join it's  team.
We are seeking an experienced and motivated individual who is a team player, can solely manage projects and enjoys continuous learning in the engineering industry.  You will be involved in the projects from initial briefing and schematic stage and will manage the project through to completion.
DUTIES
Liaise with engineers and Clients for project delivery
Lead your own projects
Take control and oversee all design and documentation of your own projects from commencement to completion
Attend site inspections and project meetings (with clients, builders, architects, etc.)
SKILLS & EXPERIENCE
Highly proficient in the design and documentation of residential, commercial facilities.
5+ years in the engineering field
Experience with soil testing.
We are very keen to find and employ the right person who will add to an existing talented, amiable team.  The primary values that we encourage in ourselves and others are professionalism, competence, trust, respect, teamwork, positivity, diligence and dedication. If all of this sounds appealing to you then please forward on your details and we will contact you to discuss this exciting opportunity in more detail.
We can only accept applications from those fully vaccinated against Covid.