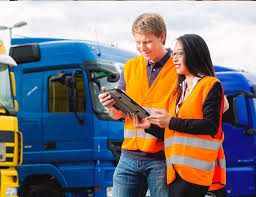 Our clients operation encompasses all products and businesses along the supply chain, coming from regional Australia, heading to port, and vice-versa, and now seek and experienced Transport Fleet Allocator.
About the role
As a transport fleet allocator you will be required to but not limited to;
Organising loads
allocate drivers local runs
book in all pickups
booking of timeslots
Completing required paperwork
Skills and experience
We require an experienced fleet allocator who has excellent time management and organisational skills, strong negotiation and interpersonal skills and a high level of computer literacy.
Requirements
Previous allocator experience
Must have current drivers license
We are looking for someone who will ensure company policies and procedures are met while providing exceptional customer service and good communication with both  customers and internal staff.
We can only accept applications from those fully vaccinated against Covid.