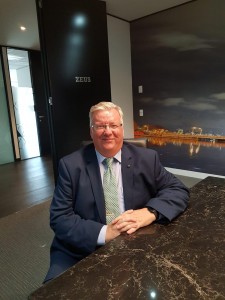 Graham Wynn, Founder and Director.
Graham also has a regular radio discussion spot nationally on Triple MMM and also on 3AW and 2UE discussing all things around employment and careers, training and education.
Before Superior People Recruitment Graham's working career has been diverse and extensive. Highly regarded in Management consulting & financial roles ranging from Travel, Training, Manufacturing and Service related companies. Graham has worked with small to medium businesses through to major and International corporations.
His expertise includes building strong integral relationships with his clients to fully understand their staffing needs, and to be able to source those people from an extensive base of contacts.
Graham has recruited many talented people for a broad range of industries and sectors and is successful in sourcing staff across all levels of business. Graham is committed to fully understanding the needs of the company and is the authority when it comes to sourcing the right candidate for the job. His process not only assesses skills, qualifications and experience, but also seeks the best candidate who will "fit" with the company culture to ensure longevity of the person placed in the role.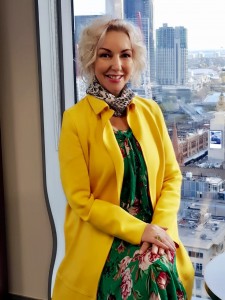 Susie Wilson – Director of Client Relationships
Susie Wilson founded the Susie Wilson School Of Etiquette. She developed the business from conception in 2004 to what is now a pioneering etiquette, luxury management and coaching company with a global footprint and reputation for delivering outstanding solutions.
She opened Susie Wilson School Of Etiquette to bring a fresh and modern perspective to the industry breaking down the stereotype that etiquette is perceived as outdated, inaccessible or even a lost art form, Susie designed traditional etiquette courses with a modern spin — that is not intimidating to learn. Combining her experience in cross-cultural communications, passion for etiquette and desire to instil both confidence and knowledge, Susie offers innovative and empowering courses through Susie Wilson School Of Etiquette. 
New Zealand born, Susie Wilson is Australia's doyenne in the etiquette industry, and a luxury style expert, she is focused on unlocking strengths, and increasing performance for her clients. It started, as the best companies tend to, with the simplest of ideas: that when the people who work in the customer service and the luxury industry understand their clients, their lifestyles, and their behaviours, both they and their companies will succeed. Susie travels globally teaching and speaking on such topics as the expectations of high luxury brands, how one should conduct themselves in a luxury setting, civility in the workplace why it is needed today more than ever. Susie is dedicated to ensuring that manners and social grace are not lost in today's' fast-paced social media savvy society.